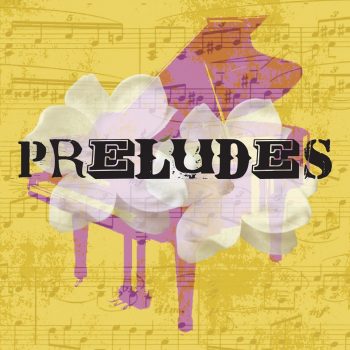 Announcing Preludes, our collaboration with Milwaukee Opera Theatre!
We are thrilled to announce that we will be collaborating for the very first time with Milwaukee Opera Theatre on Preludes, a musical written and composed by the Dave Malloy, known widely for Natasha, Pierre & the Great Comet of 1812. Preludes is a "musical fantasia set in the mind of Sergei Rachmaninoff" and features a combination of musical compositions written by Rachmaninoff, Malloy and other composers.
The show runs March 20-28 at the Women's Club of Wisconsin in Milwaukee. More information to come soon, but save the date now!
Support our fifth season!
Right now you have a big opportunity to help us at All In Productions continue to make art in our milestone fifth season. 
Through the end of September, all donations up to $2000 will be essentially tripled thanks to the generosity of the Scheurell Family and a pair of other anonymous donors who are matching. 
That's right–up until the $2,000 mark, your $10 becomes $30, your $50 becomes $150, and so on. Help us hit our $2,000 goal, giving us a matched total of $6,000 (or more) to put toward our season!
SUPPORT OUR LOCAL ARTISTS! DONATE TODAY HERE!