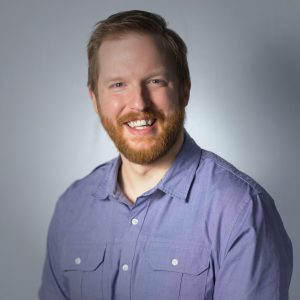 Rehearsal for SONGS FOR A NEW WORLD doesn't begin for almost two weeks yet, but the show is already beginning to take shape. We asked director Tim Backes a few questions about what we can expect out of the production.
Tickets for SONGS FOR A NEW WORLD are available now, so get yours with plenty of time to spare!
Q: What about Songs for a New World made it an attractive show for you to direct?
Several things. I've loved the music (and pretty much all things JRB) for a long time, of course. But the show is a lot more than just great music and writing.
The kinds of musicals I enjoy the most are ones that have really relatable characters and stories. Don't get me wrong, it's a lot of fun to go out and see a big over-the-top production every now and then, but on a personal level I tend to like more intimate shows that focus more on the characters and their struggles and growth.
Songs for a New World has a lot of that. We get a bunch of different self-contained vignettes and stories about these different characters and the "new worlds" that they're embarking into, literally and metaphorically. And while the four actors are technically playing different characters in every song, we nonetheless see some pretty clear character development and growth throughout their songs.
A lot of these stories are extremely relatable because they're situations many of us have found ourselves in before, or could potentially find ourselves in. So I think finding a way to tell these stories in a way that really connects with the audience is what I'm looking forward to most about this show.
Q: What kinds of unique challenges does the show present?
The hardest thing about this show is that pretty much nothing is given to you with regard to stage directions, setting or… anything, really. It's almost entirely left up to the director's discretion about how each scene will be interpreted.
This means it takes a lot of studying of the lyrics, and a lot of conversations with other designers and the actors to make sure everyone is on the same page with a single, clearly defined vision for the show.
I've already met with all the designers individually, and I'm beginning to meet with the four actors about the arcs of their characters. With Woman 1 and Man 2, for example, their arcs are really interconnected. They're both about the different stages of a relationship. Woman 1 goes from being wide-eyed and naïve to experiencing rejection and abandonment, a pregnancy scare and ultimately the decision of whether or not to reconcile with a former lover.
The lyrics indicate Man 2 is jaded when it comes to love, and has likely had bad experiences in the past, which lead him to be unwilling to embrace a good thing when it finally comes his way. So he runs, and ultimately matures to the point where he might finally be capable of accepting love and being in a healthy relationship.
So the big challenges here are a) getting all of this across in a relatively small amount of stage time in each song and b) doing it in a way where the audience can clearly follow the progression of the relationship and the characters' stories while understanding we're looking at entirely separate characters whose stories more or less follow the same familiar arcs.
Basically, it can be a pretty abstract show, and I want to make it much more accessible and genuine through things like staging and costuming, which will help us get the most out of these songs and stories.
Q: Why did you decide to put the show in Redeemer Lutheran Church?
I rehearse at Redeemer every Tuesday evening with Chant Claire Chamber Choir, so I know the building well and also know Pastor Lisa Bates-Froiland, who has been wonderful to work with in getting this set up.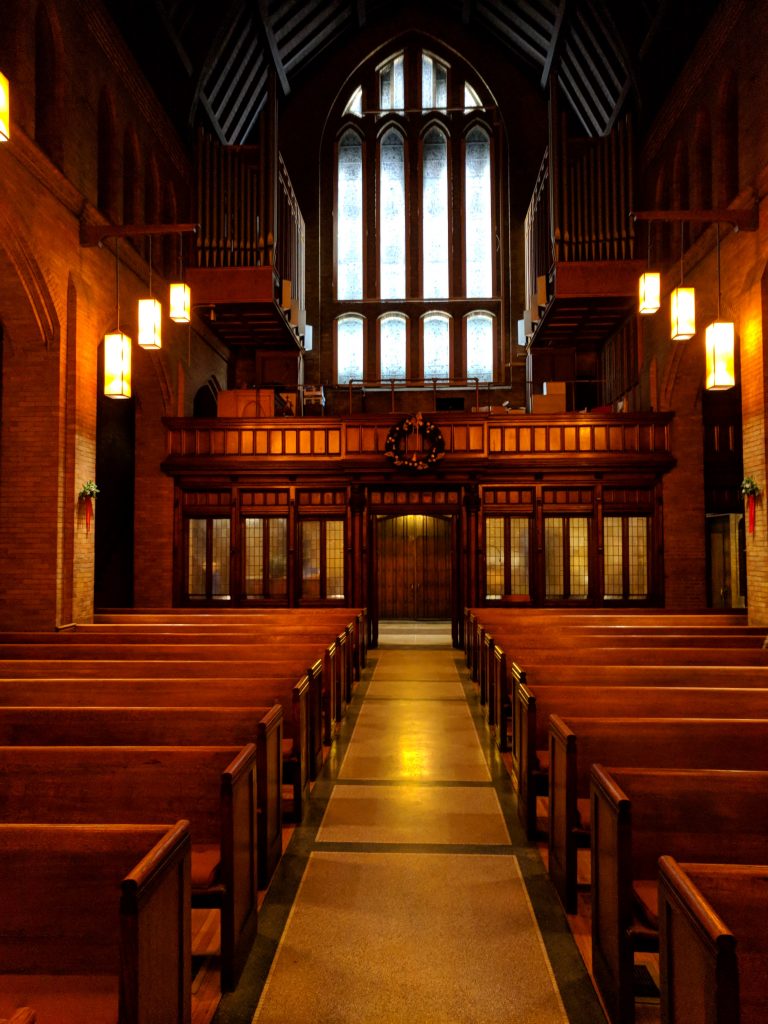 The people there are passionate about the arts. They've been hugely welcoming to Chant Claire, and when we had some rehearsals there for Next to Normal this past summer they were gracious hosts as well. So I knew from that standpoint, organizing the show would work just fine.
But the building and sanctuary itself are also appealing for the show. We were looking at nontraditional theater spaces for the show, because the flexibility it gives allows you to set it pretty much anywhere. I especially was focusing on architecturally interesting places in Milwaukee, or older places with some history behind them.
I knew a bit about Redeemer's background already. The church was founded by immigrants, and the building itself was built in the early 1900s. The ceiling was designed in a way that it looks like the bottom of a wooden ship—Pastor Lisa likes to say in her sermons that it is a reminder that we are "all in the same boat" together.
This works really well for our show. You get the literal boat aspect, designed by people who traveled to the New World themselves, which we also see in the show in "On the Deck of a Spanish Sailing Ship." But Pastor Lisa's "all in the same boat" comment is really appropriate for this show as well. One of the big takeaways from this show, for me at least, is that even when our lives are upturned and we have to make terrifying decisions that will bring us into a "new world," we aren't alone—these are experiences shared by people every single day, all of the world, across time.
Redeemer also describes itself as being "at the crossroads of Marquette University and a striving neighborhood," and a church that serves "people of all walks of life." We see the contrasts between classes and races explored a lot in this show, and these are contrasts the people at Redeemer see every day, due to where it's located.
So from both a thematic and logistical standpoint, plus the actual beauty of the space, it really just fit.
Q: What do you hope audiences get out of the show?
I know for sure that people are going to walk out of the building being blown away by the voices in this cast. But what I'm really hoping is that everyone walks out feeling a particular connection with one character or song, because that's really why we chose this show. When it's done well, it can inspire a lot of introspection.
Tickets for SONGS FOR A NEW WORLD are available today. GET YOURS NOW!