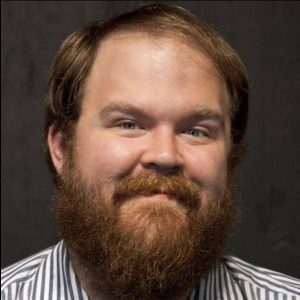 Robby McGhee: Artistic Director
Robby McGhee is a co-founder of All In Productions. He has directed several of the company's shows: THE LAST FIVE YEARS, DOGFIGHT, THE WILD PARTY and HEDWIG AND THE ANGRY INCH. Robby has been seen on stages around Milwaukee, including appearances with Skylight Music Theater and the Milwaukee Repertory Theater. He is also heavily involved in the city's improv comedy scene, performing with groups such as The Tall Boys and Big Hot Robot.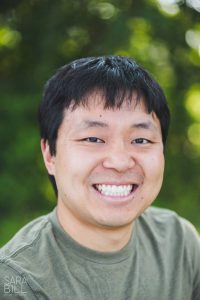 Alex Scheurell: Executive Director
Alex is one of the three founding members of All In Productions, and is entering his first year as Executive Director after spending the last three as Managing Director of the company. He has stage managed and/or production managed a majority of AIP's productions, including THE LAST FIVE YEARS, LITTLE SHOP OF HORRORS, DOGFIGHT, WILD PARTY, CONSTELLATIONS, and HEDWIG AND THE ANGRY INCH. In addition to his duties with AIP, Alex is also the Partnership Coordinator with the Smash N Splash tournament series and serves as COO and Event Director of Mad City Events. He holds a BA in Theatre from the University of Wisconsin-Milwaukee.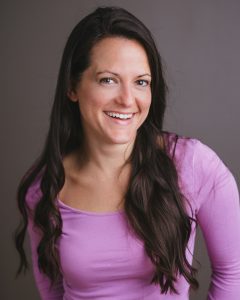 Amber Smith: Associate Artistic Director
Amber Smith has been involved with All In Productions since the company's inception. She served on the AIP Executive Board for several years, and has performed in the company's productions of THE LAST FIVE YEARS (Cathy u/s), DOGFIGHT (Marcy) and THE WILD PARTY (Kate). Amber has performed on stages throughout the Milwaukee area, including productions with Skylight Music Theater and Milwaukee Chamber Theater, and has directed for companies across the Milwaukee area as well.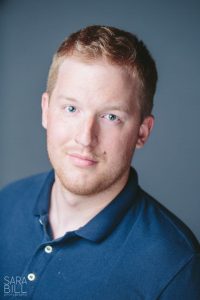 Tim Backes: Communications Director
Tim Backes began his involvement with All In Productions in its very first show, THE LAST FIVE YEARS (Jamie u/s). He served as a member of the Executive Board for three years up through this recent restructuring, and directed the company's productions of NEXT TO NORMAL and SONGS FOR A NEW WORLD. He has also been on the production staff for the company's productions of ORDINARY DAYS and CIRCLE MIRROR TRANSFORMATION. Tim has appeared on stages around the Milwaukee area, and as of Fall 2018 now also serves as the director of the theater program at South Milwaukee High School.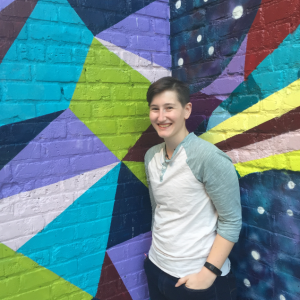 Derek Buckles: Technical Director
Derek Buckles is an award winning sound designer/composer, audio engineer, and production manager currently based out of Milwaukee, WI. Derek has been a lifelong artist and technician, following in the footsteps of his musician parents. Derek started his career at a young age, mixing his first show at 12 years old, as well as performing on the stage in plays, musical, and TV commercials. After graduating high school Derek attended the University of Wisconsin-Steven Point's theatre program receiving a BA in Theatre Arts-Drama focusing on sound design. While in school he continued to work professionally both in live music and theatrical productions, including sound designing on brand new works. Derek has been working with All In Productions since 2016 sound designing on musicals, fundraisers, and All In's Podcast. Some of Derek's professional appointments include: Resident Master Carpenter at Timberlake Playhouse, Changeover Deck Chief/Fly Captain/Carpenter at Texas Shakespeare Festival, and Production Manager/House Sound Engineer at the Sharon Lynne Wilson Center for the Arts. Derek has also worked with national acts such as: Jessica Lang Dance Company, Ailey II Dance Company, Kevin Eubanks, Elvin Bishop, Beach House, Ted Yoder, Lex Allen, Livingston Taylor, Phil Cook, Horseshoes and Hand Grenades, and many more. For more information or contact please visit dbucklesdesign.com.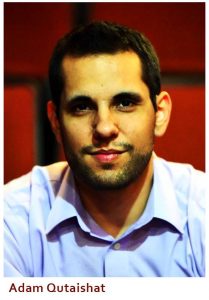 Adam Qutaishat: Director of New Works Development
Adam Qutaishat is a Milwaukee area theatre artist. Adam has worked throughout the midwest as a performer, director, stage manager, lighting designer, set designer, sound designer, teacher, writer, composer, and more. Highlights include working with Renaissance Theaterworks, Milwaukee Chamber Theatre, Skylight Music Theatre, Milwaukee Opera Theatre, American Gothic Performing Arts Festival, Milwaukee Ballet, All In Productions, Arbeit Opera Theatre, and Milwaukee Entertainment Group. Adam has a passion for new works and is the producer/director/composer/head writer for All In's podcast WAIP.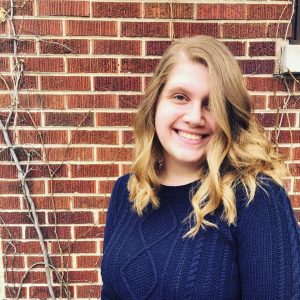 Allison Kasprovich: Production Stage Manager
Allison has previously stage managed All In's productions of Songs for a New World and Hedwig and the Angry Inch. She has also stage managed for Untitled Productions/Theater RED and Racine Theatre Guild. She graduated with her BA in theatre from Carthage College in 2016, after spending most of her time there on various SM teams. She is currently pursuing her teaching license and working as a CLC Teacher for First Stage.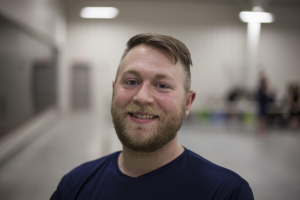 Edward Lupella: Development Associate
Edward brings years of experience in the nonprofit and philanthropy sector to All In Productions, with whom he has consulted about fundraising and development for several years. In addition to assisting in developing fundraising mechanisms for AIP in the past, Edward performed in the company's production of THE WILD PARTY as Eddie.