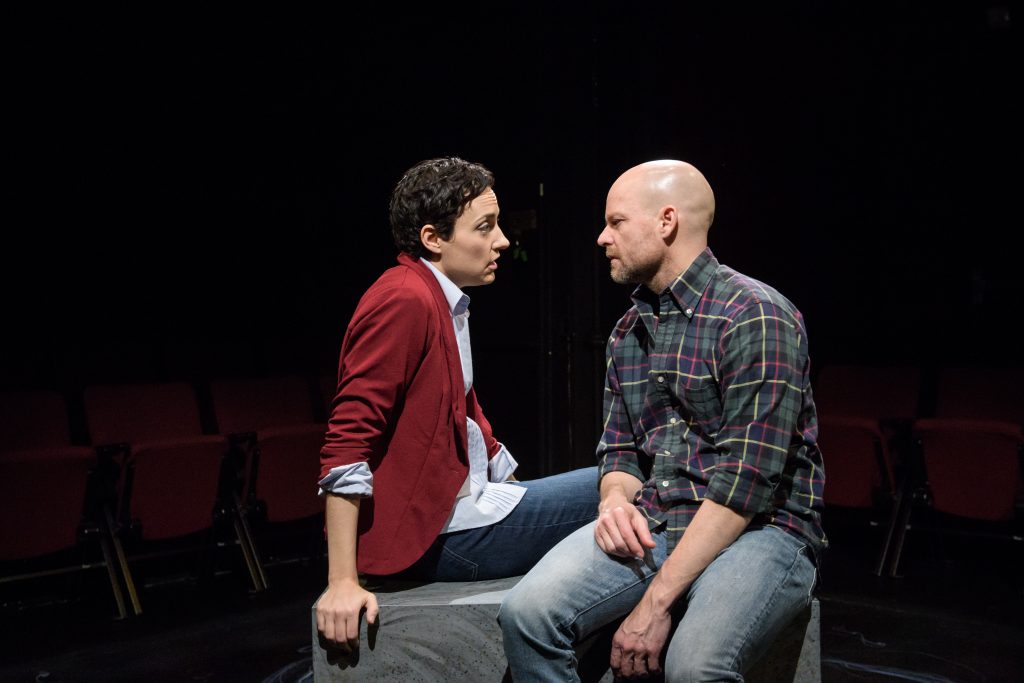 We are thrilled with the success we have had with our 2017 season theme, "Let's Talk." Now, we are looking ahead to what's to come in 2018. The following message appears in the program for Constellations. We hope that you will come out and support this fantastic play–that support will allow us to continue to make art in 2018!
BUY YOUR CONSTELLATIONS TICKETS
---
2018 is shaping up to be an exciting year for All In Productions. After the critical success of our 2017 shows Circle Mirror Transformation and Next to Normal and the immense artistry of our current show, Constellations, we are looking to try new things and make bold new artistic decisions. Given this is a season of self-discovery for us in these exciting new ventures, we thought it was fitting to choose shows that aligned with that theme as well.
Therefore, our 2018 theme is "Discoveries." We have selected three shows (two musicals and a play) that feature characters who find themselves on the cusp of making important decisions that will affect their lives as they know them, and lead them to make important discoveries about themselves and the world around them.
Self-discovery is a crucial part of creating one's own unique identity. All of us can think back to our teenage years, for example, and remember the first band that we "discovered" for ourselves, or the first interests we developed on our own that were separate from those handed down to us from our parents. We can remember first real-world experiences of all types, good and bad, that played a role in developing the people we have become today.
All In Productions constantly strives for relatability and genuine storytelling in its productions, and there are few things more relatable and genuine than a moment of self-discovery. Moments of self-discovery are moments of vulnerability, and seeing characters experiencing these moments for themselves can call to mind the moments that have shaped us. These connections between audience and character make for more genuine theatrical experiences.
So to that end, we are thrilled to be making discoveries of our own this season. We will be exploring nontraditional theater venues, attempting brand new types of shows, and hopefully continue to work with new, passionate people from throughout Milwaukee's artistic community in the process.
We cannot wait to share this season with you. Thank you for your continued support.
Sincerely,
The All In Productions Board of Directors