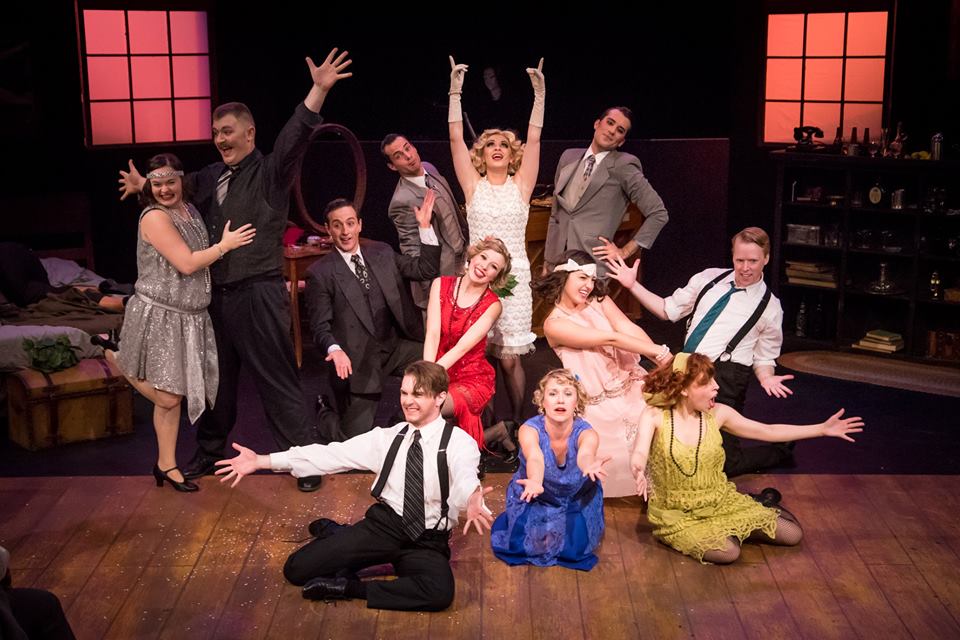 Our first two years at All In Productions have been unforgettable. After opening with The Last Five Years in December 2014, we continued with our 2015 season, Dreams versus Reality, with The Shape of Things, Little Shop of Horrors and Dogfight. All of these shows were bound together by the theme of characters who are either oblivious to the realities around them because they are caught up in their dreams, or characters who make their dreams into a reality.
Our 2016 season featured two shows, Ordinary Days and The Wild Party, as well as our first-ever fundraiser, Manhood. We chose not to stick to a theme this past year, opting instead to do shows we felt were meaningful and unique to the area, and once again featuring entirely local talent in the process.
Now, we are excited to announce the theme of our 2017 season: Let's Talk.
2016 was a year of social and political turmoil. We watched in horror as racial violence and tension escalated across the nation. We continued to see debates about gun violence, about gender equality, and many other issues that are all too familiar. And most recently, we witnessed a presidential election that divided the nation more starkly than ever.
As the dust settled after the election, there seemed to be only one thing most people could agree on: it's time to talk, and to listen to each other.
Theater has, for its entire existence, been both a means of escapism and a vehicle for critical discussion. It is tempting for theaters to push topical, "edgy" repertoire in an effort to make a larger impact on their communities. But now, in a time in which mass communication and media have made these types of broad-stroke discussions more accessible than ever before (for better and for worse), what society is craving are honest, genuine discussions about humanity itself. We are coming to a collective realization that if we truly want to change minds, we have to start by changing hearts, and that can only happen by focusing on what makes people think, feel and act the way they do.
So in 2017, Let's Talk about what it means to be human, what it means to love, what it means to be a family, and why we are the way we are. Let's crank down the noise, and begin to understand each other.
We currently have three shows planned for this year, two plays and a musical, which we will announce throughout the year. Each show focuses on human relationships, families and emotion, and each has been chosen to espouse intimacy and honesty. We are excited to share these stories with you and to continue our journey as a theater company.
All In Productions Board
Tim Backes
Niko King
Robby McGhee
Alex Scheurell
Amber Smith